Please join us for the Annual BBFAA Christmas Party on Saturday, December 10, 2022, by making your reservations today.
The deadline for reservations is Wednesday, November 30, 2022. Reservations cancelled after Monday, November 28 will not be refunded.
Cost:
BBFAA Members: Adults $31.50, Child $11.50
NonBBFAA Members: Adults $46.50, Child $16.50
The costs listed above include a $1.50 online Stripe payment fee for each reservation for convenience.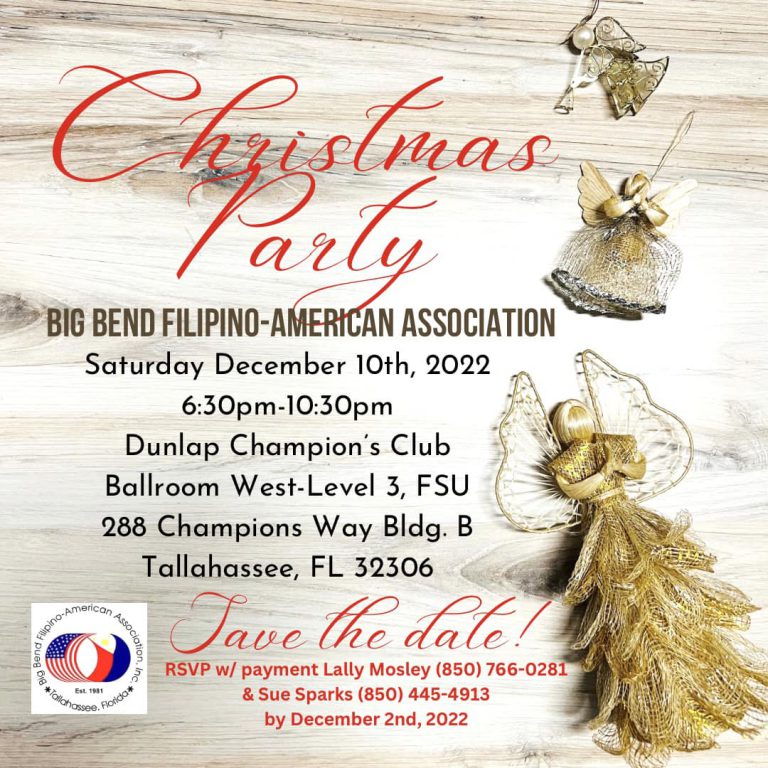 Payment Instructions:
1. Select the correct payment button for online reservation payment.
2. You will need to pay separate transactions for Child and Adult.
3. Please list the names of your party in the Name field of the online payment form. If not, we will contact you via email for the names of the people in your party for seating assignment purposes if you reserve for more than one person.
If you have any questions or issues regarding the online payment process, please contact Dinah Johnson at djohnson3333@comcast.net, Lally Mosley at LallyMosleymdpa@gmail.com, or Sue Sparks at sisparks56@gmail.com.