Join BBFAA Activities, Be a Member!
2018 3rd Annual BBFAA sign up form
Filipino Choir
BBFAA Choir Director: Ferdie Francisco
Filipino Choir Sings at Blessed Sacrament every 3rd Sunday of the month
Potluck Lunch as the Social Hall after mass.
Jan: Sinulog (Festival of Santo Nino) (Jan)
Feb: International Bazaar at FSU (Feb 17th)
Mar: Adopt-a-street (Mar 3rd)
General Meeting (Mar 25th 2PM at Myers Park Community Room)
Apr: FSU-FSA Barrio Fiesta (Apr TBA at Oglesby Union FSU)
Philfest, Tampa (April 6, 7, 8th)
Leyte Dance (April 27th at 7PM)
May: Adopt-a-street (May 5th)
Flores De Mayo (May 5th at 5PM Mass)
BBFAA Fun Run (May 19th at 8AM)
Jun: BBFAA Picnic (June 16th at FSU Reservation Setup at 12 noon and will be from 12:30 until 6 PM)
Jul: Adopt-a-street (July 14th)
Bowl-a-thon (July 22nd from 2 to 6 PM at FAMU Bowling Alley)
Aug:
Sep: Adopt-a-street (Sept 1st)
Pista Sa Nayon (Philippine Town Festival)(Sept 15th at Klemen Plaza)
Oct: Experience Asia (October 6th)
Nov: Adopt-a-street (Nov 3rd)
Philippine Night (TBA)
Dec: Christmas Party (Dec 8th 7 to 11PM)
President: Earl Campos
Vice President: Dinah Johnson
Secretary: Aileen Ray
Treasurer: Roselle Gainer
Auditor: Lally Govans
Public Relations Officer: Pilar Hinchliffe
Board Chairman: Sue Sparks
Board Members: Rowena Tan, Narlito Cruz, Clyde Diao, Lally Govans, Arneil Reyes, Romy Aggabao
Recipients of $500.00 grant for 2017
Stephen Johnson (Winning Essay)
Roehl Reyes
Lauren Mosley
Luis Abad
Guiseppe FordContact Person: Hosea Battles (850) 322-4927
Chairman BBFAA Educational Grant Committee
Visit our FACEBOOK page for pictures of BBFAA Activities.
Thank you to Bob Paige & Lally of B&L Photography for taking a lot of pictures Thank you to ECS Photography for the pictures! Edward, Lori & the lovely Olivia
Contact Person: Lilibeth Battles (850) 322-7715, or email Lili.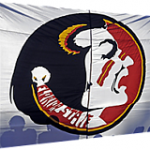 Please Click sign up.
 2018 FSU Football Schedule
Date
Opponent
Location
Time (ET)/
Results
TV
Mon., Sept. 3
vs. 
Virginia Tech
Tallahassee, Fla.
L, 24-3
ESPN
Sat., Sept. 8
vs.  
Samford
Tallahassee, Fla.
W, 36-26
ACC Network
Sat., Sept. 15
at  
Syracuse
Syracuse, N.Y.
L, 30-7
ESPN
Sat., Sept. 22
vs.  
Northern Illinois
Winston-Salem, N.C.
W, 37-19
ESPNU
Sat., Sept. 29
at  
Louisville
Louisville, Ky.
W, 28-24
ESPN2
Sat., Oct. 6
at   
Miami
Miami Gardens, Fla.
L, 28-27
ABC
Sat., Oct. 20
vs.  
Wake Forest
Tallahassee, Fla.
W, 38-17
ESPN2
Sat., Oct. 27
vs.   
Clemson
Tallahassee, Fla.
L, 59-10
ABC
Sat., Nov. 3
at  
NC State
Raleigh, N.C.
L, 47-28
ABC
Sat., Nov. 10
at  
at Notre Dame
South Bend, Ind.
L, 42-13
NBC
Sat., Nov. 17
vs.  
Boston College
Tallahassee, Fla.
TBA
TBA
Sat., Nov. 24
vs.  
Florida
Tallahassee, Fla.
TBA
TBA
Please
CLICK THIS
or the above Poster to volunteer for 1 hour to 1.5 hours.
Contact Person: Sonny Abad (850) 443-2694, or email
Sonny Abad.